Truck and Trailer Service

Mutual Wheel Company has been providing high quality brake service to their customers since the 1950's. Over time, the services provided have expanded to full chassis repair, including alignments and frame correction.
Take the Chassis Repair Tour to learn more about the services provided in our repair facilities, or check out the available machine shop services in the Machine Shop area. These pages are graphic oriented, and could take a few moments longer than normal to download. We think you'll find it very interesting. Please be patient.
Our Steering Product Remanufacturing department provides their customers with high quality steering products such as steering gears, power steering pumps, and assist cylinders. And, they are always ready to take your call to assist in troubleshooting your steering problems. Learn more about our Steering Department by clicking the appropriate button below.
SERVICES
DRIVE IN SERVICE
available at our Milan and Monmouth, Illinois, & Davenport and Dubuque, Iowa locations
COMPLETE TRUCK & TRAILER SERVICE FACILITIES
Total Truck & Trailer Alignment
Total Frame & Suspension Correction & Repair
Air Brakes & Hydraulic Brakes
Leaf & Air Springs
Driveline
Exhaust Systems
Fifth Wheels
Wheels & Axles
Lights
Landing Gear
Overhead Doors
Wheel Balancing
MACHINE SHOP SERVICE
available at our central warehouse in Moline, Illinois
(Some services available at Davenport and Dubuque, Iowa, East Peoria, Monmouth, and Milan, Illinois)
Reline Brake Shoes (all types)
Reline Brake Bands (industrial)
Turn Brake Drums & Rotors
Countersink & Rivet Brake Lining to fit any shoe or band
Arc Grind Brake Lining to fit drum diameter
Bond Brake Lining on shoes
Hydraulic Press Work
Straighten Axles
Complete Driveline Remanufacturing
Complete Leaf Spring Rebuilding & Repairing
U-Bolt Bending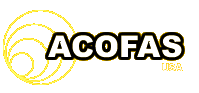 American Council of Frame and Alignment Specialists