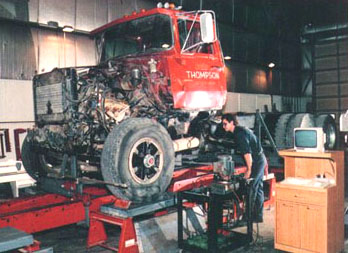 With two fully equipped Beeline Frame Correction machines, we offer the most up-to-date and complete truck, tractor, and heavy-duty vehicle frame correction center in the Midwest. You'll find the regions most accurate and efficient frame straightening service at our Milan, Illinois Service Center.
We remove side-sway, twist, diamonds, and sags from the frame using the cold straightening process. Buckles are removed using hydraulic flange presses and web presses. This process keeps the strength and integrity of the frame rails intact. Truck frames can be lengthened, shortened, sleeved, or gloved. Complete repair estimates are given before work is performed.
ACCURATE AND EFFICIENT
FRAME CORRECTION FACILITY
Trailer Straightening
We straighten flatbed and dump trailer frames which removes twist and side-sway. Tracking corrections are performed after the frame is straightened.
We are experts in straightening aluminum dump bodies, and can re-weld damaged areas and replace hoists as needed.
We also straighten all kinds of special equipment such as beams, bottoms, booms, farm equipment and forklifts.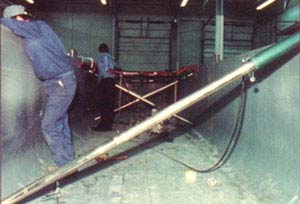 Dump Tub Straightening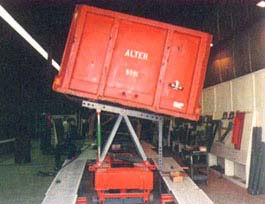 Flatbed Twist Removal